Other Projects (built all or part by my students) over the years-
Projects listed here were built when I was a high school Technology teacher (Industrial Arts) from '72 to '81. Didn't really get a lot of support from my school administration (in fact, I think they were horrified by some of these projects)......essentially I had very little administrative supervision and I took full advantage of it.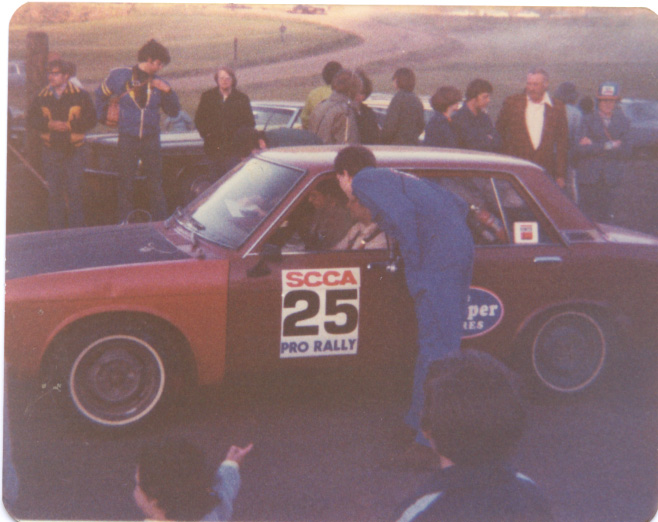 Datsun 510 Pro-Rally (1977)-a local amateur racer owned this...students built part of the cage, skid plate, suspension mounts, etc.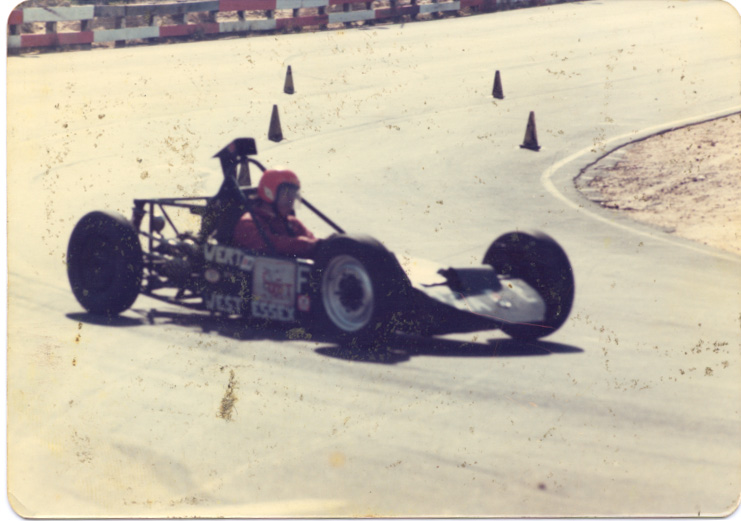 W.E.R.T. Formula Vee (1974) Built almost entirely by students....frame was old plumbing pipes, exhaust header was built from old tubular steel chair legs. Made our own coil-over shocks by fixing pickup truck helper springs to standard shocks. Shifter linkage built using Snap-On 3/8 " socket universal joints. Engine: (fixed generator post) 36 HP engine. Photo taken at New Egypt Speedway in 1974 during an Auto-X (one car races at-a-time through a pylon course). I drove car; so did two over-18 students. We did terrible, but had a good time. Sold the car to finance our Formula Vee Mk 2 (the buyer intended to use it as an ice-racer).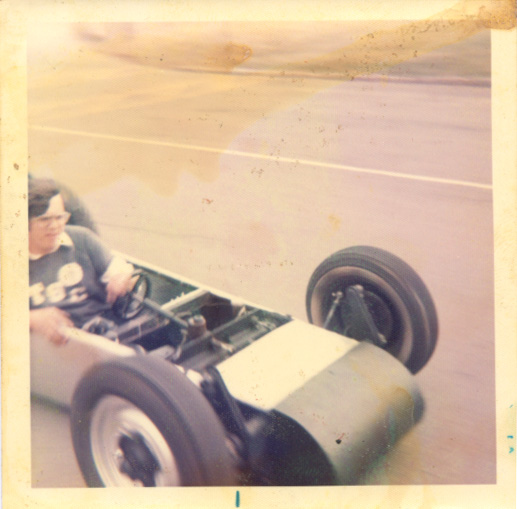 Same car as above, but with a different front end. This nose was destroyed during "testing" (hit a curb while fooling around). Note small hand-made steering wheel and incomplete bodywork.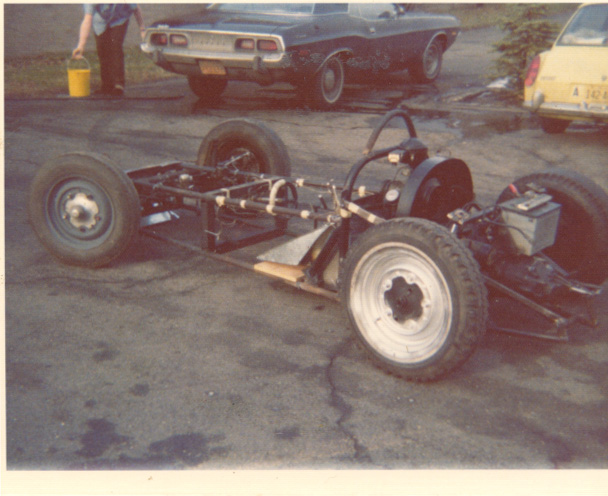 Photo taken just after our first test....wiring done up with masking tape, plywood floorboard, Briggs and Stratton gas tank, old snow tires, etc. Main roll cage hoop came from an old A-H Sprite I owned. At this point, the exhaust was still coming straight out of the heads. Taken in Fall 1973.
W.E.R.T. Formula Vee Mk. 2. Entirely built by a team of high school Industrial Arts students. Chassis built mostly from 1" carbon steel tubing with aluminum sheet glued and riveted on. Forty HP engine with lightened flywheel....as with Mk. 1, we had to flip the ring gear in the transaxle to the other side (so that it could be used in mid engine configuration). We bought used Koni coil over shocks and obsolete Goodyears (bought from Penske racing with an educational discount!). Still has lawn mower gas tank in this picture. Weighted about 700 pounds. A fast, safe good looking car.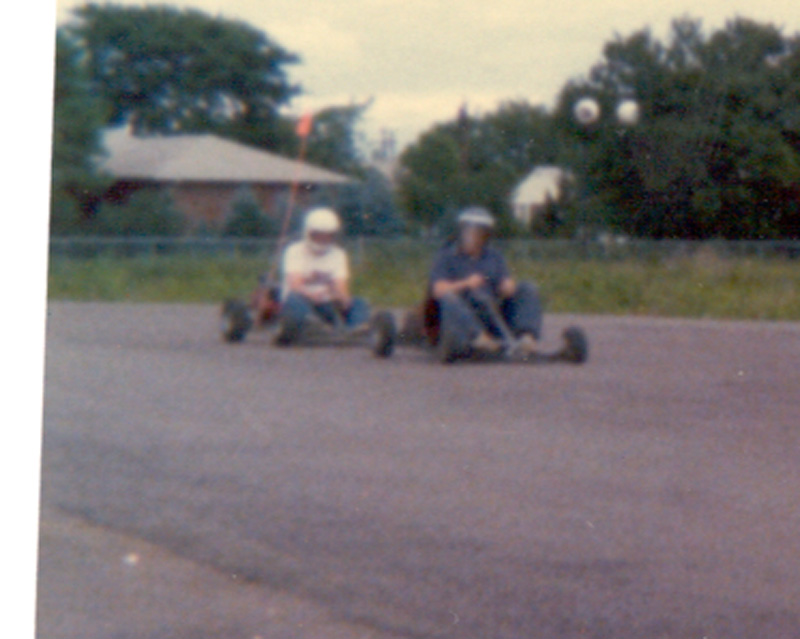 Here's two student project carts. The leader cart was a from another school (the teacher was a friend of mine from college). We had several of these inter-school races (on the sly, of course). We built at least a dozen carts over the years (some good, some awful).
Another student project (stored at my house during summer break). Our front-engine Super Seven replica. Chassis built with 2" by 1" steel tube. Early Toyota Corolla drive train (1200 push rod and 4 speed manual). Front suspension was 1968 VW Beetle with brakes re-drilled to accept Toyota pattern. Never raced it.....fun to buzz around the school parking lot (our classes became very popular as a result of these "car projects"). It was relatively unfinished (but drivable), in this photo.
Other projects (not photographed):
A Buick V-6 powered Jeep CJ3b (owned by a student).
A hot water solar collector (1975)
A 6 foot diameter wind mill, turning a converted automotive alternator (and mounted on the roof of our school). (1975)